Director of Asia Pacific Operations, Oliver Davies was delighted to be asked to present his future vision last month at the inaugural China Fruit Logistica. 
This is a new annual trade show for China's fresh fruit and vegetable businesses and an excellent platform to share  S&A's investment vision for the Yunnan province of China. 
Whilst one of China's poorest provinces, Yunnan is an extremely fertile growing region with a huge potential to provide for the increasing domestic demand for high-quality berries by the Chinese consumer. In this region, S&A is working with local farmers and sharing the latest growing methods as well as growing new quality fruit varieties. Oliver spoke of the excellent local relationships that have been created and the development of a shared vision of creating both job opportunities and raising living standards through horticultural investment in the region.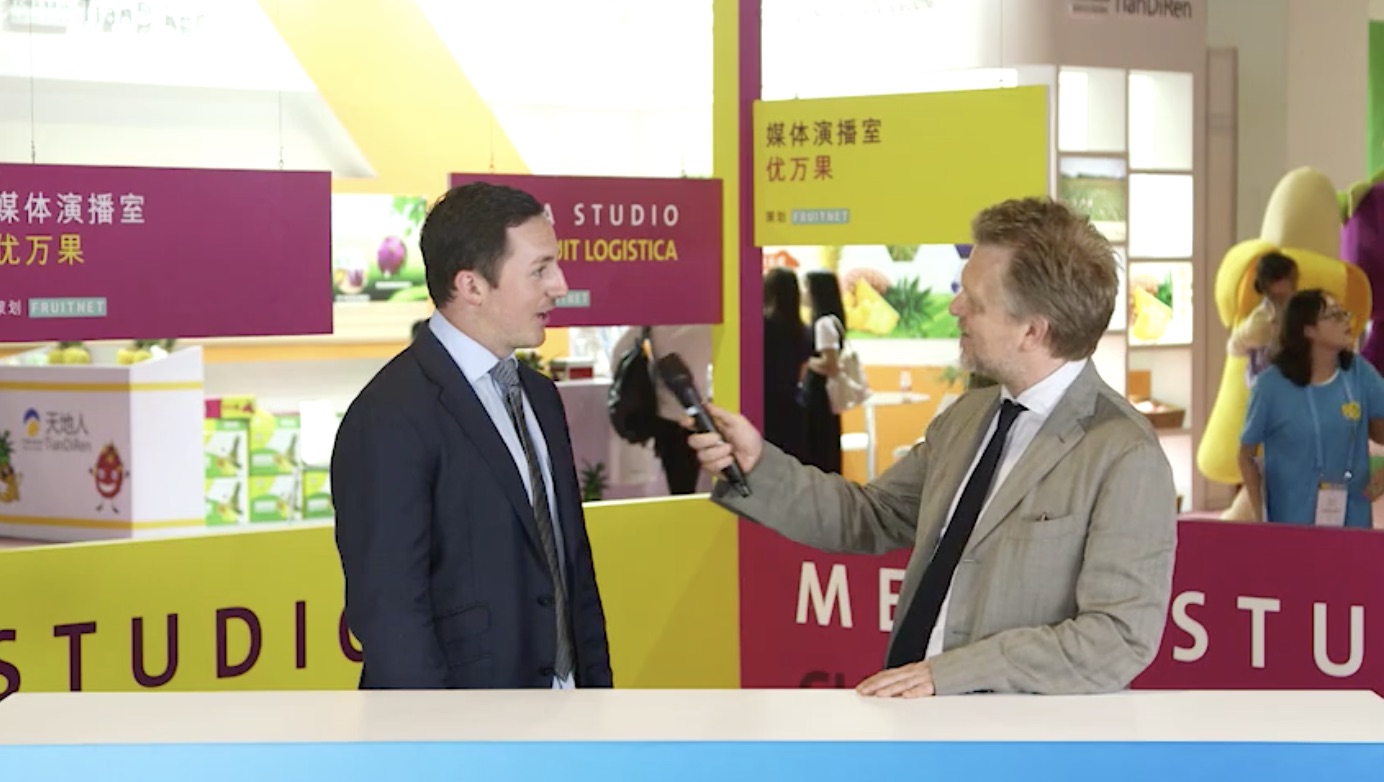 Image: Fruitnet 
Here is Oliver talking with Chris White from Fruitnet about the exciting prospects for S&A Produce in China. You can read more about our work here. To watch the full interview click here