Sweet and rich in flavour, it's no surprise that the blueberry is fast becoming almost as popular as the strawberry.
Our blueberries are grown on our farm in Herefordshire, as well as on farms in Chile, Argentina, Spain and Poland.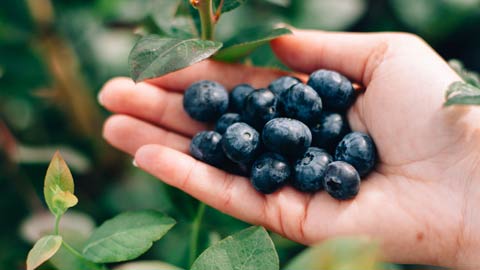 A handful of fresh blueberries can liven up any breakfast and makes a tasty snack. Take a look at some of our favourite blueberry recipes.