We are a British business operating globally, with over 40 years fresh produce experience. Leaders in our marketplace, we are highly focused on our customers across the globe.
We are proud to be a leading employer of approximately 170 permanent staff and over 1000 seasonal workers. Job opportunities within our rapidly growing business range from operational roles (pickers, packers, technical support and quality auditors) to administrative positions such as clerical, sales & marketing and managerial support staff across Herefordshire, Kent and Wales, as well as overseas.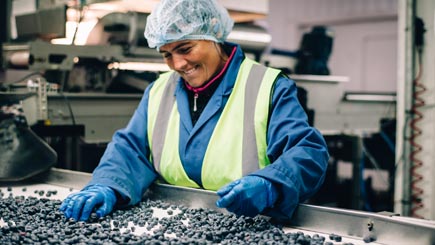 We seek to employ, develop and retain the very best talent within our industry, and provide a friendly, supportive environment in which our employees flourish.
If you are interested in our business, there are real opportunities for you to create your own success story and build a long term sustainable career with us.