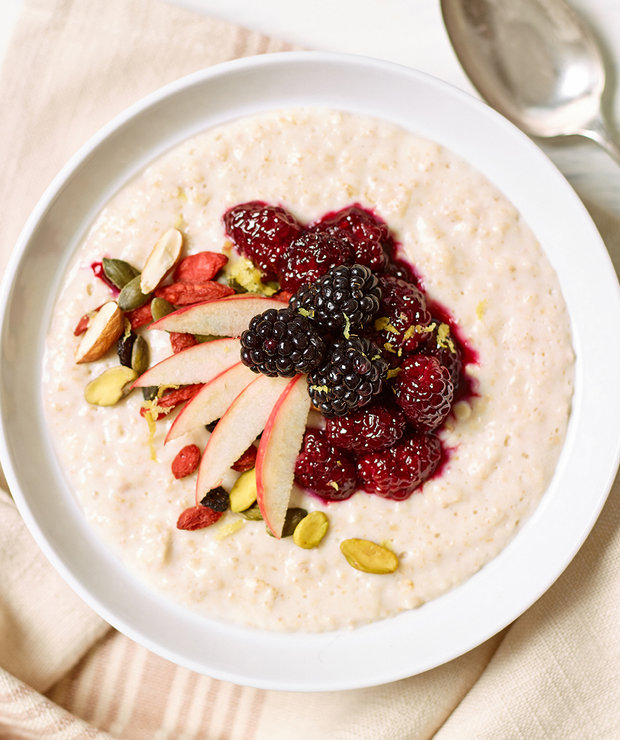 Go back to all recipes
Ingredients
Cooked Porridge to taste
1 Apple
Mixed nuts and seeds
1 punnet S&A blackberries
1 lemon
Golden caster sugar 1-2 tbsp
Method
This combination is a great way to start the day- enjoy!
The blackberry compote can be served hot or cold so you can make this the night before for a quick start to the day!
1. Put blackberries into a heavy bottomed pan, add 1-2 tbsps of sugar to taste and warm through until the berries soften.
2. Meanwhile make your porrdige to taste and slice 1 apple thinly.
3. Add all ingredients to porridge and finish with some lemon zest, it adds a morning zing!
Go back to all recipes