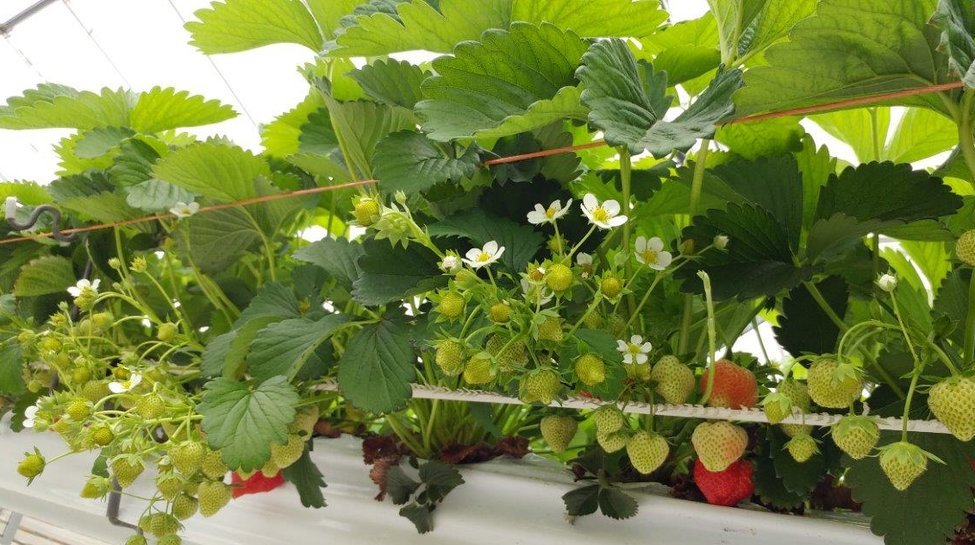 Whilst the leaves may be turning golden on the trees and the nights are becoming darker, summer is not over at S&A Produce. We are looking forward to our autumn strawberry crop that will continue right up to winter!
Thanks to our smart glasshouse technology and heated tunnels we have been able to extend our growing season across our British farms, here in Herefordshire as well as in South Wales and also in Kent.
It has long been S&A's aim to produce British strawberries across the year and so our growing team planted our autumn strawberry plants during the heat of August and the harvesting teams will start picking in October. We hope the crop will extend until early December before we start our programme of winter maintenance ready once more for springtime!
This crop extension is such a positive for British berries and means that our consumers can enjoy their berries without the environmental impact of food miles, and can be safe in the knowledge that their fruit has full traceability. Always look for the John Davies name on your pack!
 
Next month we will be focusing on our overseas farms and taking a look at our blueberry harvest over in Chile.