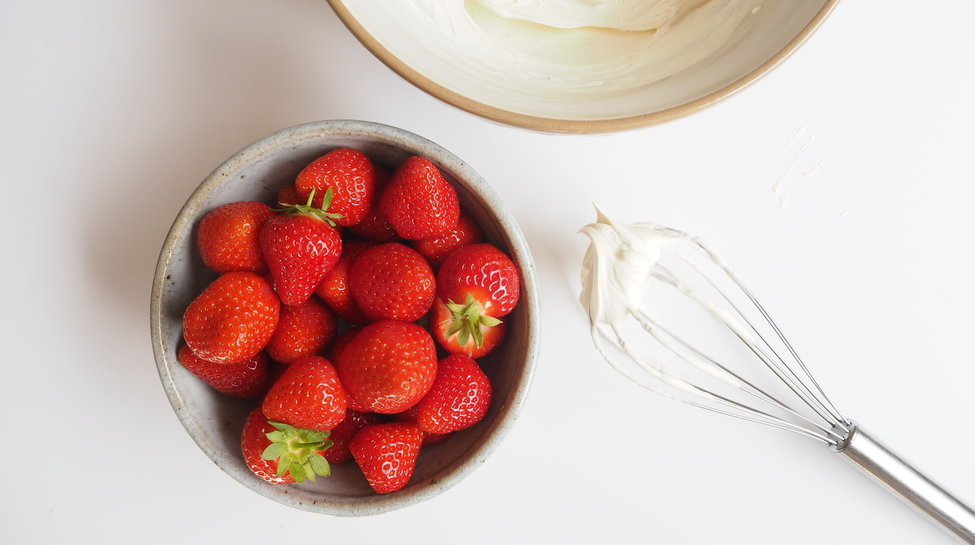 Wimbledon and strawberries; name a more iconic duo. As we eagerly await the 133rd edition of The Championships, we will have spoons at the ready for that traditional and delicious annual treat -  strawberries and cream. According to the Wimbledon website, you can expect to see Wimbledon-goers enjoy 166,055 portions of strawberries and cream over a two week period. Why does Wimbledon spark such strawberry fever you might ask? 
Well, our understanding is that back in 1877, strawberries and tennis signalled the arrival of summer. Nowadays, of course, strawberry growers like us are harvesting much earlier and much later in the year but that doesn't seem to have deterred our Wimbledon lovers and so the tradition lives on. 
If you are going to be watching from home, make sure your fridge is well stocked with some of these timeless British berries, as well as lashings of double cream.