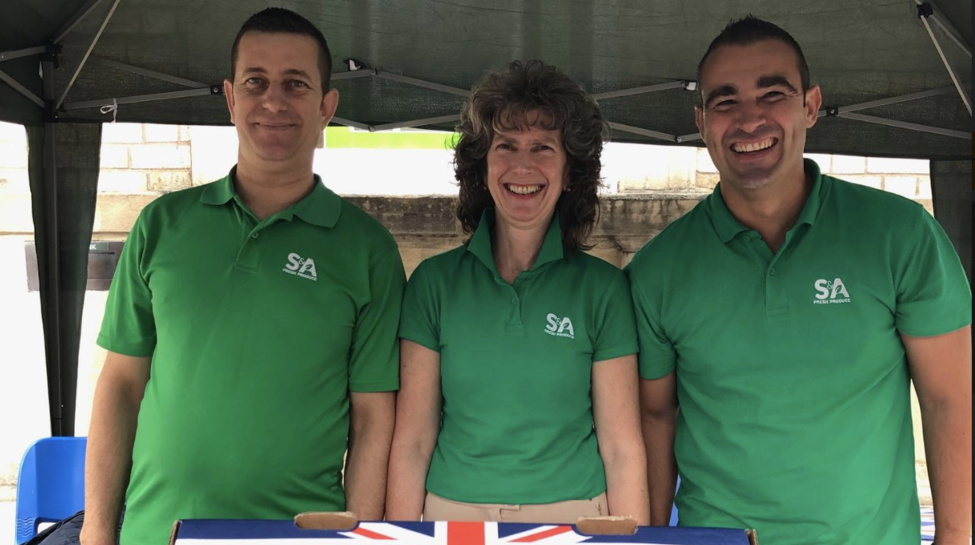 At S&A Produce, we take great pride in supporting the local community wherever we can, working with schools, colleges, local charities and other worthy organisations. This year, our work has been delivered through sponsorships, donations, and in some cases simply by lending a hand. Here is a little round-up of ways we contributed to the community during the summer: 
St. Michael's Hospice Flower Festival 
Our employees voluntarily manned a stand for the sale of fresh berries at St. Michael's Hospice Flower Festival on the Preview Night and Day 1 of the Festival.
Brierley Village Notice Board
A group of our employees were delighted to give something to the local village by designing and making a new noticeboard in our workshop for Brierley.
We were a primary funder for ECHOfest; a day of music, theatre and activities.  
Over the summer we received many requests for donations of fruit in support of events during school term time, as well as towards many local fundraising activities. Along with these donations, we also donated fruit to other organisations such as our local care homes. The berries were enjoyed by all! 
Friends of Herefordshire Alzheimer's & Dementia Sufferers Charity Golf Day 
Leominster's Party in the Park 
Hereford Lions Club Charity Golf Day
In addition to the above, other beneficiaries of S&A's support this year have been:
St. Michael's Hospice 

Growers United FC

Hereford College of Arts

Marden Community

Llandow Community

Mayor of Leominster's Charities

Leominster in Bloom

Ivington Primary School

Marden Football Club Seniors and Juniors
What a successful season for all! It has been wonderful to reach out to help our community in areas which needed it the most. The smiles, laughter and happy memories that have been shared along the way are priceless and we look forward to future events that we can be involved in during the festive season and beyond. 
To keep up to date with our latest news, activities and tasty recipes do make sure you follow us on social media.