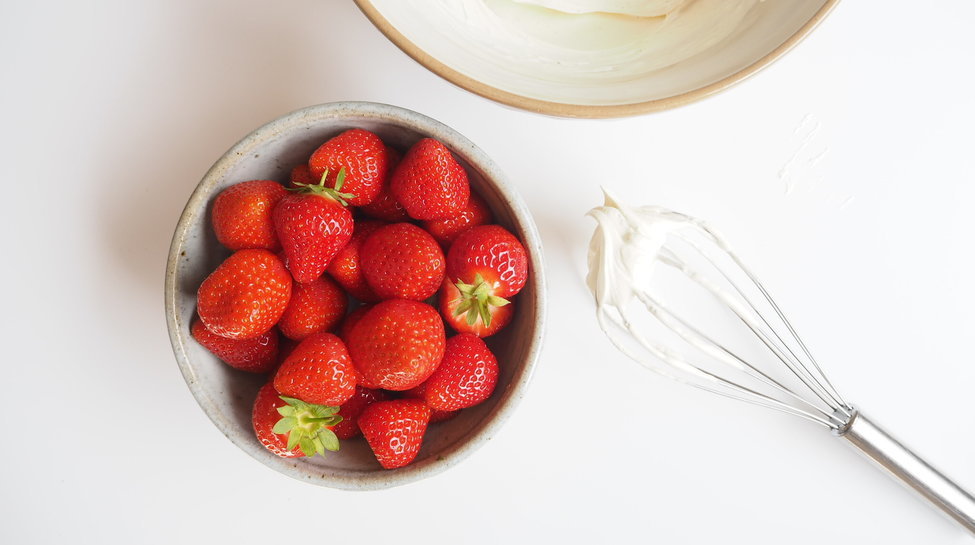 We're getting ready for the start of Wimbledon and of course, looking forward to tucking into a bowl of fresh strawberries and cream. But we can't help asking ourselves the question; what is the association between this delicious fruit and British sporting event? well, we've done our research and here are a few answers. 
Delicious British strawberries are synonymous with British summertime and of course the Wimbledon tennis championship. Each year around 28 tonnes of British grown strawberries and 10,000 litres of cream are enjoyed during the event.
The precise history might be a little unclear but it is believed they were served at the first championships in 1877 and from then on, it has been a long standing marriage of summer sport and food. With only 200 spectators then, it can be gathered that those who tried it, loved it!
Previous to this, records say that Thomas Wolsey served strawberries and cream together at one of his banquets in 1509. So the combination was established a little before Wimbledon but the tournament has made it a fabulous, British association and tradition. 
We of course couldn't agree more so before you settle down to enjoy the high octane spectacle on Centre Court make sure you are well stocked! We love ours with whipped cream with a touch of vanilla, how do you enjoy yours?