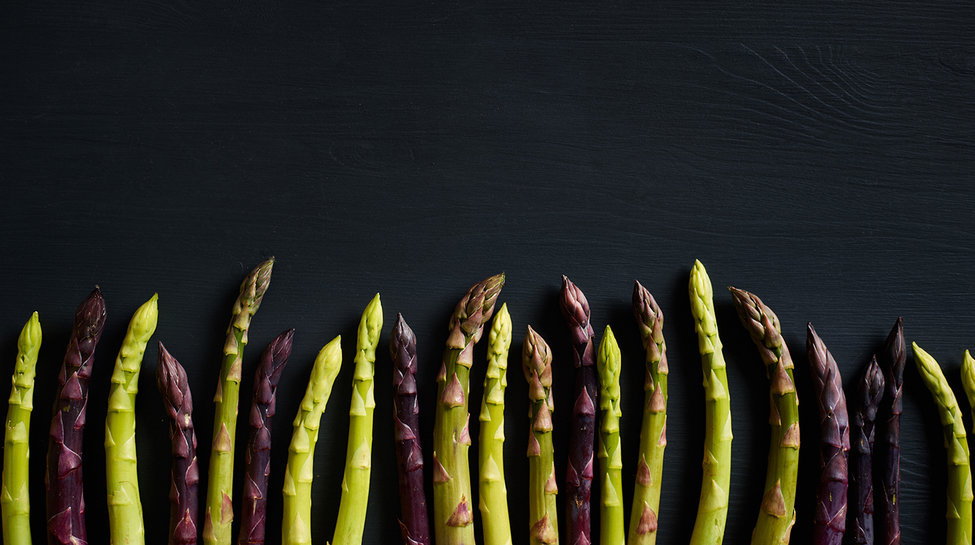 April heralds the start of the British Asparagus season, the season is short and sweet, just eight weeks so it's definitely worth enjoying while you can! Fresh, tender and full of delicious flavour, these little spears of goodness are a real culinary delicacy and well worth waiting for. The team here at S&A Produce can't wait for the season to begin. 
Did you know, our love of asparagus goes as far back as Roman times when they learnt to preserve it by freezing it in the Alps, to present to the Emperors at the Feast of Epicurus no less!  Here are some more amazing facts:
Growing asparagus takes an astonishing three years from planting asparagus seeds to harvesting the crop.
The Greeks recommended asparagus for a toothache!
Asparagus is so beloved that there's even a museum dedicated to it – The European Asparagus Museum, Germany.
Asparagus is also full of health benefits, including folate which is good for pregnancy, asparagine which is good for water retention and B12 which is good for our brain! It is also very gut-friendly because it is rich in inulin which supports those friendly probiotics and keeps our tummy happy. 
We enjoy ours lightly steamed and with a soft egg, but take a look here at some of our other recipes for inspiration! 
Our pickers are at the ready so look out for our Asparagus on your weekly shop, look out for the Davies' name! 
All the best John & Family